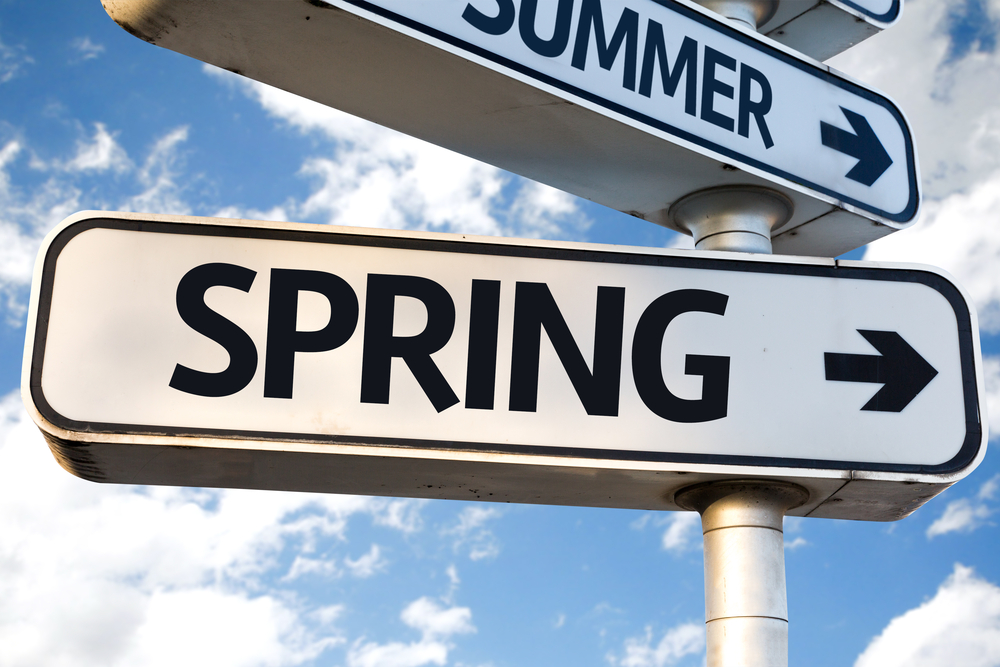 It seems, on the calendar at least, that spring 2019 will soon be here. And, as often happens, the longer the days become, the more prone we feel to change, to renew habits and to get started with the annual ritual of spring-cleaning.
It might seem to you that this task is just a household tradition with origins in a long forgotten religious custom, but the general idea can still be applied to fleet management. With this post we want you to consider spring cleaning from the fleet manager's perspective and we'd also like to offer you a few ideas along those lines—this is the perfect opportunity to tackle aspects of your fleet that might require a bit of sprucing-up...
#1 – Spring-cleaning (literally). You probably have a process already in place whereby you have your vehicles washed and cleaned on a regular basis, though in winter they are more likely to suffer from the weather. A clean vehicle runs better, is treated better, and represents your company image better. If you haven't done so, organize a plan to get all of your vehicles thoroughly cleaned with the help of your team. Have them check also that nothing unnecessary is stored inside the vehicle as it does not just demonstrate untidiness, but can become a hazard when the vehicle is driven.
#2 – Tidying up. Take advantage of the spring-cleaning spirit to tackle any small repair that might be needed. If there is any small thing that needs to be tidied up in the depot or in your workshop or office, then now is the time to address it. You might even find some Marie Kondo-like inspiration is good for your business in general. We don't want to be too obsessive, but when you have a tidy, clean space, your mind functions better. When we say small repair... we are not actually referring to your vehicles, as you should already have some sort of process for regular checks that shouldn't ignore a defect, even if minimal, for the purposes of safety and compliance.
#3 – Paperwork and spring-cleaning. This is slightly off the general theme but still related to spring-cleaning. If you are among those who rely on paper-based vehicle checks, we are not about to tell you to throw them away—you should always keep records safe for compliance purposes—but why not have a look at different methods than those which simply attract dust or use up too much physical space? If you are stuck with an ever-growing pile of paperwork, then the time has probably come to consider digital walk-around checks, and you are more than welcome to give our trial program a go.
#4 – The spring-cleaning attitude. There is nothing as dangerous as claiming that just because you have always done things in a certain way, you should continue to do so. If you want to expand your business, you should welcome innovation and outside-the-box thinking. If you are looking into new ways of doing things but have never been brave enough, or told yourself you never had the time to look into alternative methods, why not take this opportunity to tap into the very spirit of spring-cleaning by clearing out some of the stale old practices holding your business back. And if you need any pointers, we are more than happy to help.
Source:
https://www.transpoco.com/blog/why-spring-cleaning-is-not-merely-a-household-task-your-fleet-will-be-thankful?utm_campaign=SynX%20Blog&utm_source=hs_email&utm_medium=email&utm_content=70863457&_hsenc=p2ANqtz-_hFRvpkZb73F6c-u-yAr2xcsEatBWfRJuoDQtJtyWAbYSUQLfxdgPeLCvCaaXDggtX8DpU4ayaHwfLy0Om2aKSYVqe0Q&_hsmi=70863457